WE HELP OUR CLIENTS ACHIEVE
peace of mind
As your trusted Mediator and CDFA®, Foundations Divorce Solutions will work by your side to provide confidence that you are making the optimal long-term financial decisions for yourself and those that matter most.
SCHEDULE A STRATEGY SESSION
Divorce done differently
Take Control of Your Financial Future
We empower our clients with solutions and a clear understanding.
Caroline Pak is a Mediator and Certified Divorce Financial Analyst™ who provides step-by-step guidance on matters related to divorce. With a wide range of experience and expertise related to divorce financial issues, Caroline will simplify the process and provide much needed clarity in areas such as long-term tax consequences, asset and debt analysis, dividing pension plans, continued health care coverage, stock option elections, protecting support with life insurance, and much more.
CDFA™ professionals also work with attorneys to help their client make financial sense of complex settlement proposals. When you work with Caroline, she will simplify the process and provide clarity when needed most.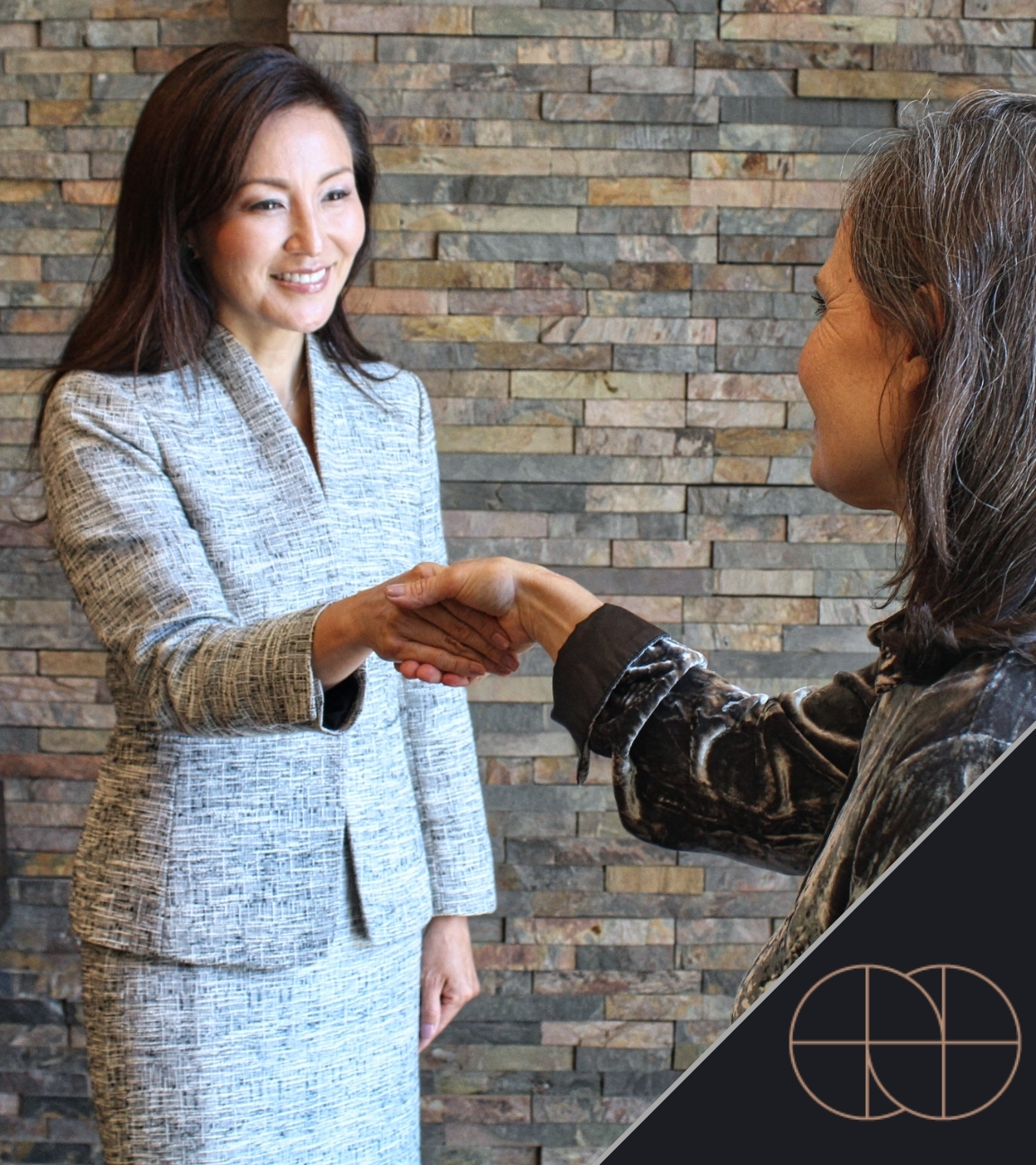 Our Services
The financial intricacies of divorce can be daunting for all involved. Our Certified Divorce Financial Analyst™ will ensure that the settlement decisions you make will be fully educated and informed. Don't leave your financial future to chance.
why choose us
We Inspire Long-Term Financial Success
We help clients navigate what may be largest financial transaction of their lives set amidst the most emotionally chaotic period. 
Our Certified Divorce Financial Analyst™ is a visionary developer of optimal financial settlements, taking factual details, client goals and needs into account, leading a charge toward a positive change in how people deal with finances during divorce.
COMPLIMENTARY CASE EVALUATION
When you consider divorce, or if you know someone who is contemplating divorce, one of the biggest realities for those in the divorce process is the financial settlement and financial analysis post-divorce. Get the assistance of Caroline Pak, a Mediator and Certified Divorce Financial Analyst® (CDFA®).

Schedule Your Complimentary Evaluation Today!
Build Your Foundations
Our Weekly Blog
Caroline was great to work with. She made me feel empowered from the beginning and answered my many questions throughout the process. She always took time to talk to me, and never made me feel like I was being rushed to make a decision.
Weekly Build Your Foundations Video